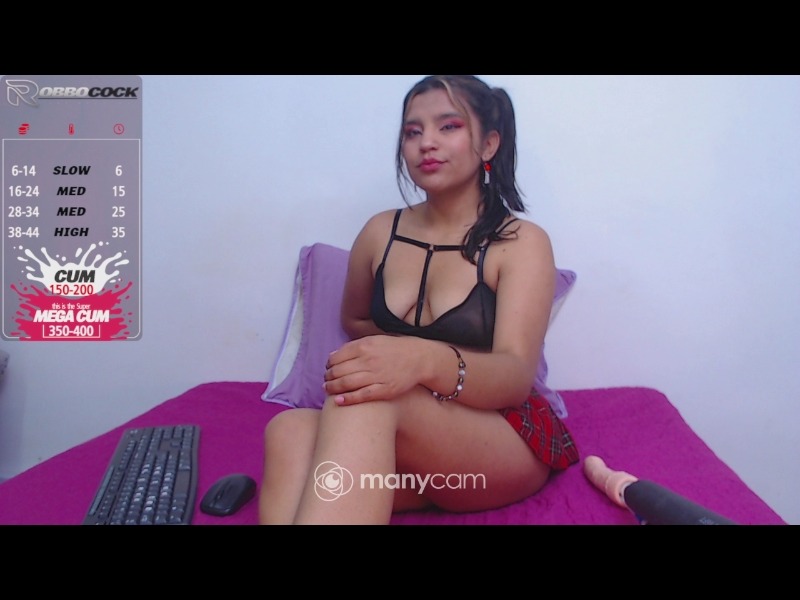 Cam profiel van isabellephant
Naam: isabellephant
Leeftijd: 38 jaar
Woonplaats: Mexico-Stad
Land: Mexico
Talen: Engels
Relatie: nee
Geaardheid: bisexueel
Lichaamsbouw: normaal
Uiterlijk: zuid-amerikaans
Haarkleur: bruin
Oogkleur: bruin
Waardering:
Mijn interesses
Ik eet graag: I love fruit and cereal.. Ik drink graag: Cocacola yoghurt and tea. Huisdieren: Nee, maar ik fascineer. Hobbies: Mountanbike. Mijn favoriete muziek: Reggaeton, dancehall. Mijn geluksgetal is: 11. Mijn levensmotto: A single life a million aspirations does not matter the direction of the wind but to fully enjoy eac.
Mijn intieme gegevens
Mijn favoriete standje is: Dogy. Mijn favoriete plekje is: My room. Piercings: nee. Het type waar ik op val: I like that they are hot and tender, I love penises of all sizes, all satisfy me. Bij mannen val ik op hun: I like them to be tender, passionate, I like to be talked to and asked for things.. Relatie: nee. Mijn geaardheid: bisexueel.
Meer over mij
Mijn karakter: Horney. Mijn Sterrenbeeld: tweelingen. Roken: false. Ik knap af op: I like to smile I like sensual people who can demonstrate something new like me How sensual is my sp. Mijn levensdoel is: To reach all that is proposed and to satisfy with much love and passion all who visit my room.. Mooi aan mezelf: Like to know if you want to teach me sensual things you want to teach me I learn fast I like new thi.
Happy Birthday To me. I am a naughty and fun brunette who always enjoys fun and passionate encounters, in addition to a very pleasant conversation in which we can meet and have a fun and special moment. Many Kisses my love. Specia Room today.